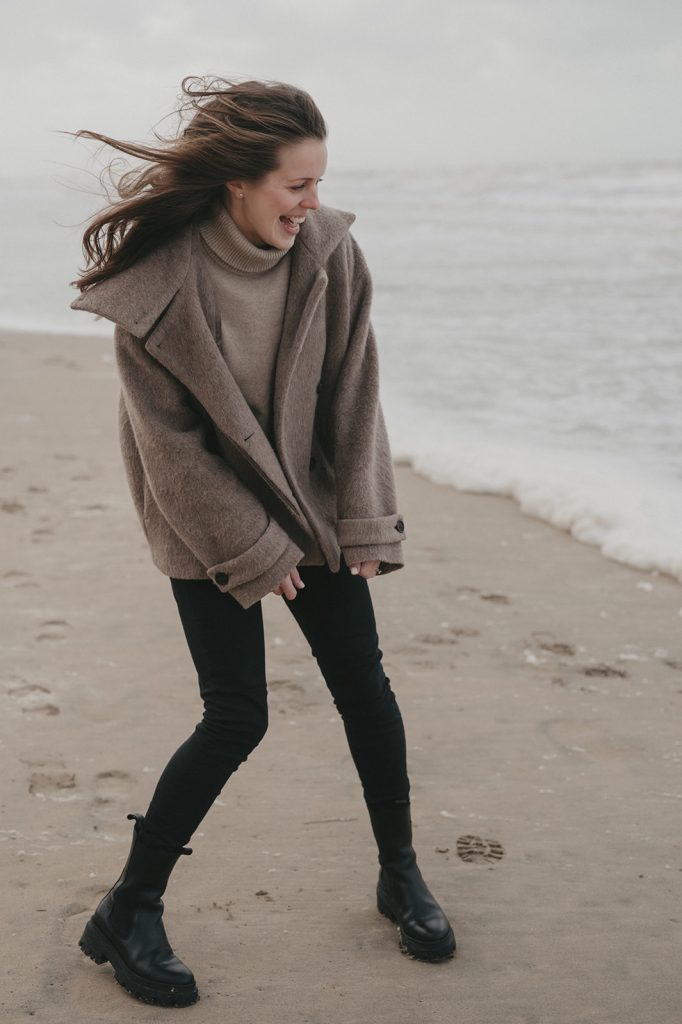 Tamasine McNabb is a visual creative from Denmark, based in Haarlem, the Netherlands. Interior Designer and also founder of ŌERUM Design, she is an aesthete at heart, a dreamer and an all round creative.
Being completely in awe of the world around us, Tamasine is forever inspired by raw materials, craftsmanship and the pure beauty of nature. Tamasine also loves to create a warm and cosy atmosphere in which she believes that art plays a big role; bringing a space together and making it complete. Art is a story, a personal experience and something that you can continually look at and get completely lost in which is exactly what BOKETO stands for. Like her name Tamasine, BOKETO is also Japanese meaning "the art of daydreaming and getting lost in thought".
She is fascinated by Japanese culture – in particular 'wabi sabi'; finding the beauty in imperfection. She is very inspired by the Japandi style and loves to work with natural materials, warm, earthy colours and the technique of mixed media to create her artwork.
–
Ik kom oorspronkelijk uit Denemarken maar zowel mijn naam Tamasine en de naam BOKETO komen uit Japan. Ik haal veel inspiratie uit de Japandi stijl en werk graag met natuurlijke materialen, warme, aardse tinten en de techniek van mixed media. BOKETO is Japans voor "the art of daydreaming and getting lost in thought" en dit is precies wat kunst voor mij betekend. Het is een persoonlijke ervaring en is voor iedereen anders; iets waar je naar kan blijven kijken en waar je met je gedachtes in kwijt kan raken.
In 2011 ben ik afgestudeerd als interieur ontwerper maar als visueel ingesteld persoon en een all-round creatieveling is het creëren en maken van kunst altijd een passie van mij geweest en iets wat ik met heel veel plezier doe. Ik ben daarom heel dankbaar dat de kunst sinds 2021 een grotere rol in mijn leven heeft gekregen en dat ik er full-time mee bezig mag zijn. Dit doe ik nu onder de naam BOKETO.art en kijk uit naar de komende jaren waarin mijn kunst en stijl zich verder kan ontwikkelen.
Subscribe to our newsletter
OUR SUBSCRIBERS ARE THE FIRST TO KNOW ABOUT NEW PIECES.